We create sweet moments for you to enjoy.
What is artisan gelato?
It`s a frozen dessert, created with the traditional Italian method, made from a blend of milk, sugar and natural, fresh flavouring. Gelato offers distinct differences compared to Ice Cream, a unique taste experience with a denser, creamier texture.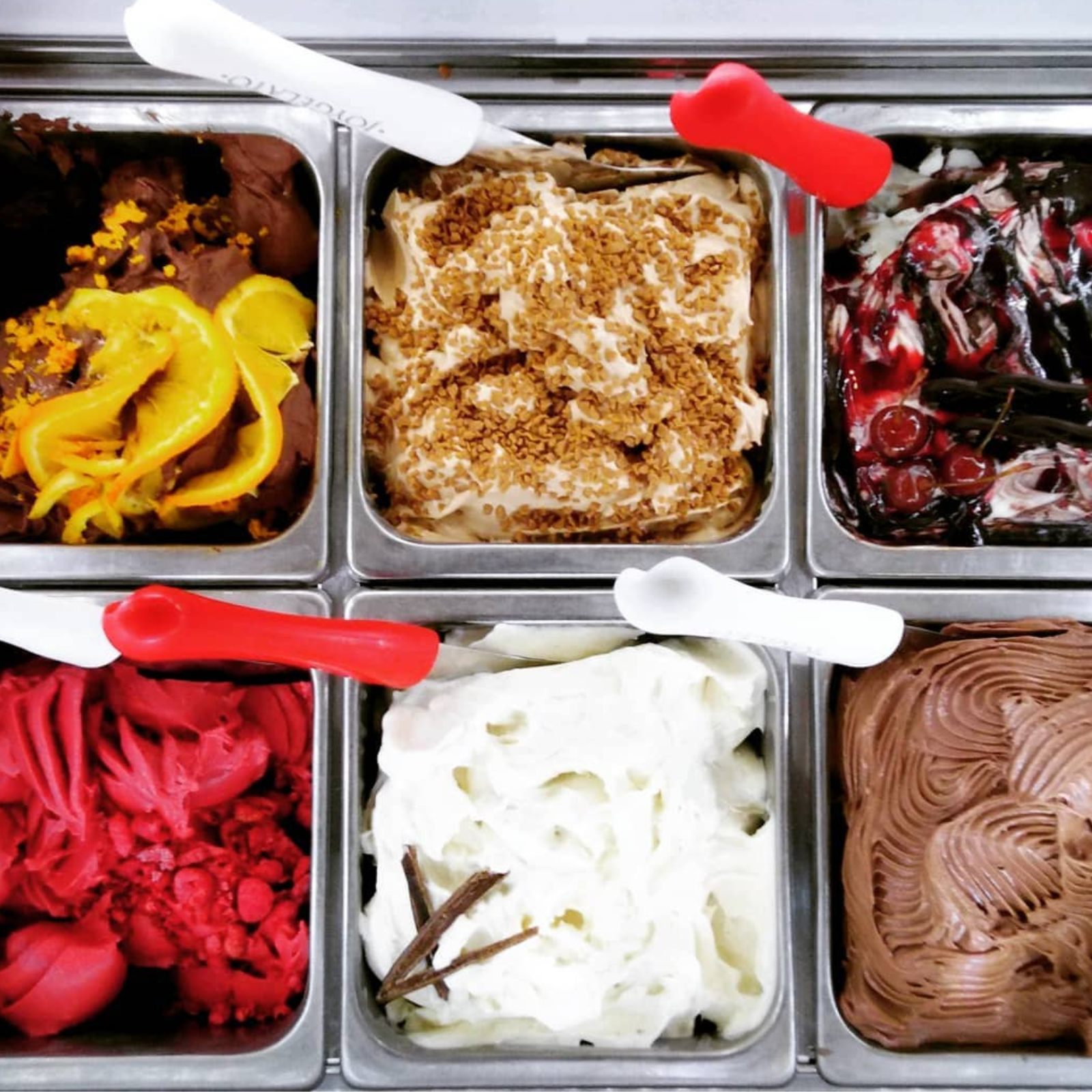 Gelati e Sorbetti Artigianali- The true Artisan Gelatos and Sorbets
The rapid growth of the food market, sharpen competition and not least the rising cost of production resulted in most of the producers- even gelato makers- starting to use semi-prepared, industrial products such as ice cream bases, variegatos, and artificial flavourings.
Produced fresh, on-site from carefully selected ingredients, without any pre-mixed bases nor any artificial stabilisers and preservatives Ildiko`s Chocolate is one of the few companies in the UK, representing and guarding this old tradition, offering True Artisan Gelatos and Sorbets. It means the journey honestly starts from scratch in our Gelato Kitchen.
Dairy free, Vegan options
While we are using Organic British Milk and Cream as one of the basic ingredients for our Gelatos, all of our Sorbets are naturally Dairy- FREE, suitable for Vegans. Our signature Dark Chocolate Gelato is also vegan. Whether it`s your chosen lifestyle or your dietary needs you will find your favourite flavour.
Our daily menu contains up to six flavours, including some of the more traditional flavours (such as Belgian Dark Chocolate Gelato(VG), Madagascan Vanilla Gelato, Strawberry Sorbetto(VG)) and also some of a little bit more unusual taste combinations e.g. Coffee- Raspberry Gelato, William Pear- Elderflower Sorbetto(VG) or one of the latest creations of our Gelato master- Tamas like the one called; Abbraccio dal`Italia, which is an almond gelato with cardamom-spiced apricot variegato, crowned with toasted Amaretto biscuit crumbles.
We are rotating the flavours offering wild, seasonal options day by day. Hence we offer a choice of over 50 recipes we are confident you will find something to love.
All of our gelatos and sorbets are wheat and gluten-free, and we are using GLUTEN-FREE cones exclusively in order to avoid any cross-contamination.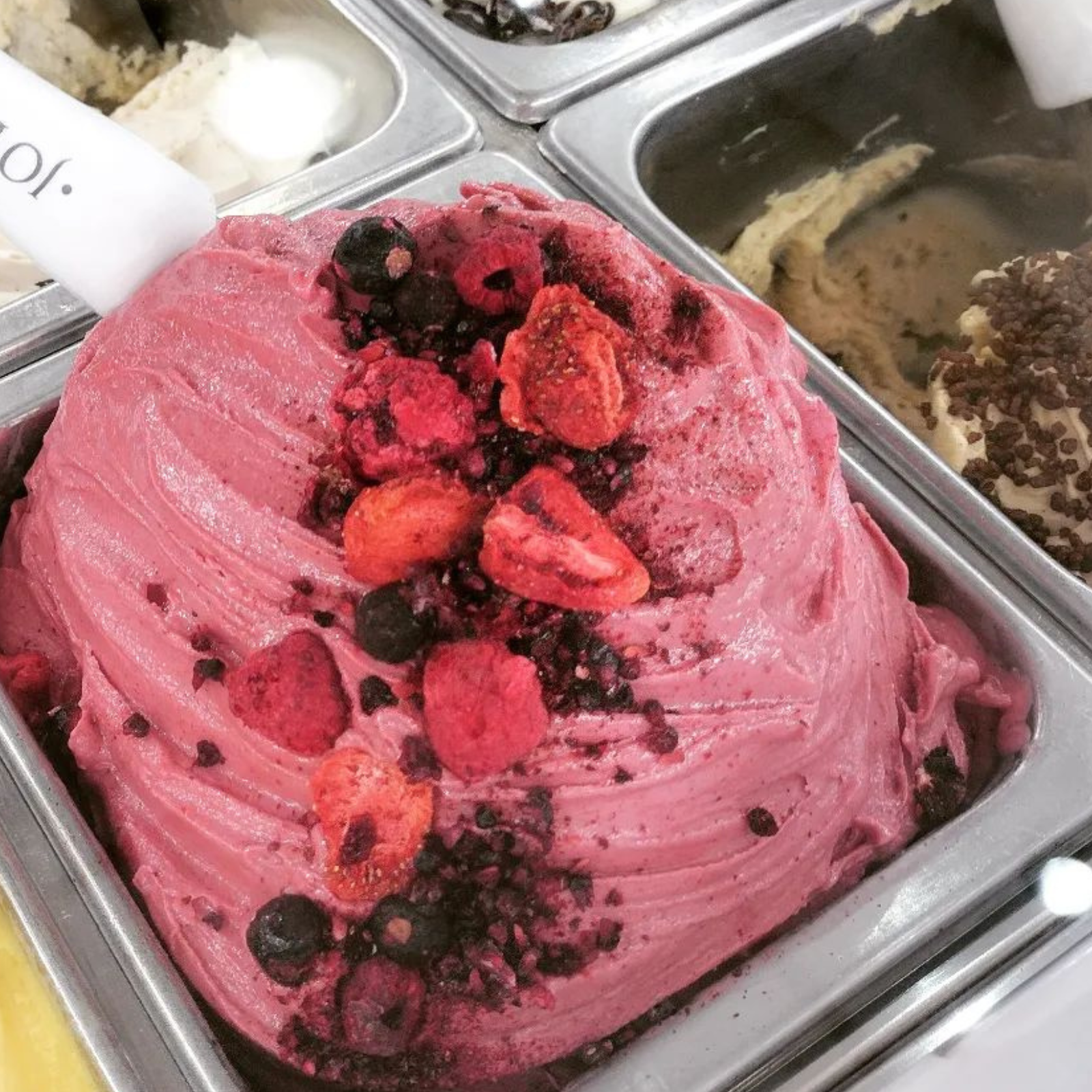 Just one year after our Bookham`s shop opened its door, our long-desired dream finally came through and we started to make our own Gelato in 2018.
Tamas was trained by an Italian gelato Master, training and development chef Michele Stanco. Michele is an experienced pastry chef, after his early career gained back in Italy, he worked at some of the UK`s top restaurants such as Heston Blumenthal's renowned The Fat Duck.
Following that Tamas has taken the opportunity to accomplish his knowledge in special courses at Carpigiani Gelato University.