Chocolate Slabs
We produce a wide range of slabs made from carefully selected high quality single origin and blend of Belgian chocolates, decorated with freeze dried fruits, nuts and flower petals.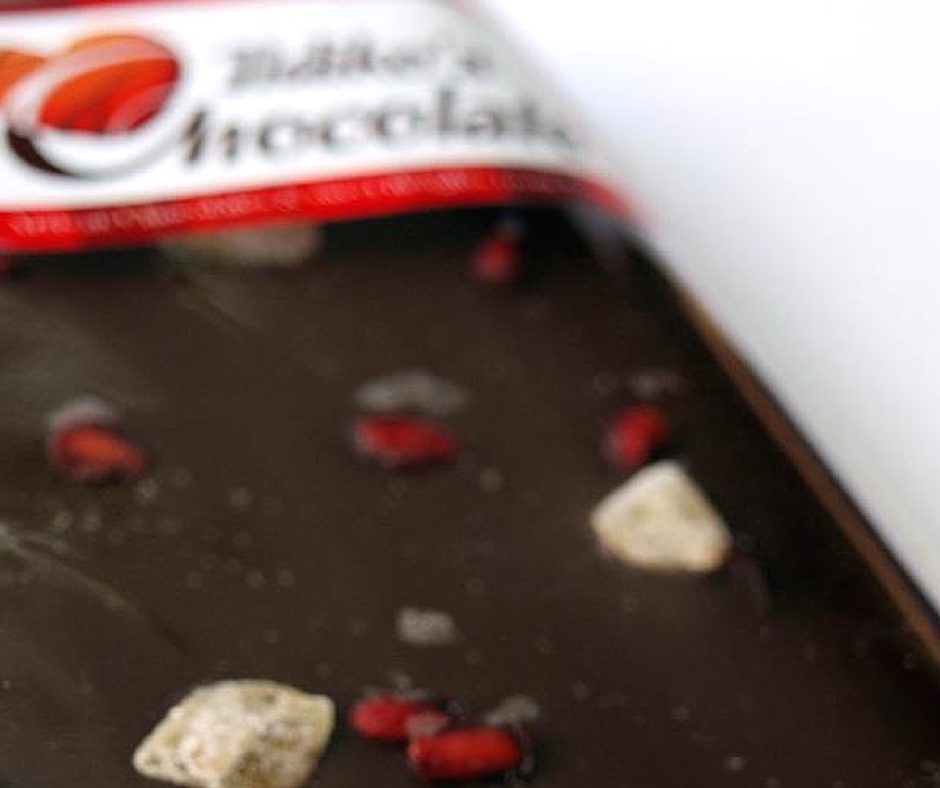 Dark Chocolates with 65% cocoa solids
This chocolate offer a mild bitternes in harmony with sweetness, slightly grilled accents and fresh acidity. Contains a blend of cocoa from fine, aromatic Arriba beans harvested in the northern part of Ecuador and very light, reddish Asian cocoa beans.